Surrey Dive Centre organises escorted dive holidays, escorted inland diving, and shore and boat diving from the South Coast for certified divers. We have taken customers diving out to The Red Sea, Cyprus, Malta, The Maldives, The Galapagos and Diving with Seals at Lundy Island.
We do Group Holidays to the Red Sea, Maldives and Worldwide for our customers and at least once a year have an amazing Bucket List Trip, In 2017 it was Galapagos and The Philippines, 2018 is Galapagos again (it was that good!) Raja Ampat & North Sulawesi and Truk Lagoon, and 2019 Philippines -Tubbataha and South Visayas, in the future will be Mexico, Socorro Islands, Palau, Raja Ampat, Fiji and many more.
We also escort private holidays for groups or families who wish to have their own instructor on a private group or family holiday.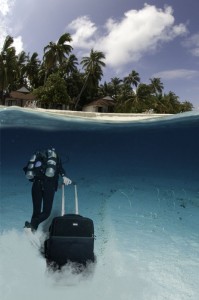 We provide inland lake diving days for those who would like to expand their experience in safe and controlled conditions under the supervision of a Divemaster or instructor. For UK Boat Trips to the south coast, please click here.
For enquiries or holiday suggestions, call us at 01483 225699, email us on info@surreydivecentre.co.uk or come along to the shop and have a chat with us.
 Scroll Down to see what Holidays we have on offer now!
Soma Bay, Egypt 2019. Departs March 26th for 7 or 8 nights
We are running an escorted dive holiday to one of our favorite resorts once again. Soma Bay is a great location for both initial and advanced diver training as well as offering interesting sites for the more experience diver. House reef and boat diving are both very accessible. The resort is tech and re-breather friendly and we can arrange training for you on site.
Half board sea view room:
7 Nights prices from £650 per person
Prices based on half board, 2 sharing twin/double room. Includes flights and transfers.
For more information click here: 2019 March Red Sea flyer-Sheraton
Learn to Dive in the Red Sea – Escorted Holidays 2019
We are running "Learn to Dive Holidays" for beginners, advanced and Re-breather divers during June . For beginners the trips are shore based at our favorite resort of Soma Bay in the Red Sea.
2019 Red Sea Shore Based "Learn to Dive Trips" tailored to your request, call for information.

Based in the small  resort of Soma Bay we stay at The Breakers Diving and Surfing Lodge a lovely friendly hotel with it's own House reef and right next door to the Dive Centre. Our instructor will be running Open Water, Advanced Open Water and Specialty Courses during this week.
Bucket List Trips
PALAU Siren – February 2021
Palau February 2021, 10 days on Palau Siren Liveaboard for the New Moon Bumphead Parrotfish Spawning, resulting shark action, jellyfish lake and all the other fantastic dives in Palau. £4313 per person based on 2 sharing a twin/double cabin (boat only price) Flights currently around £800 to be confirmed when released. For Further information click here  Palau 2021 flyer or call Sue on 01483-225699 Deposit £250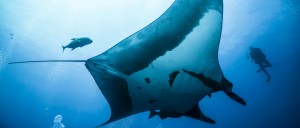 Departing 8th March 2020 Experience Socorro/Mexico – 10 day Liveaboard plus optional 7 nights on shore. from £4525 including flights. – Now fully booked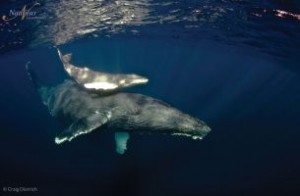 10 night Liveaboard on Nautilus Explorer to the Solomon Islands, followed by an optional 7 nights in Puerto del Carmen, including Cenotes and Mexico diving.
Liveaboard & Flights £4525 based on 2 sharing a twin/double cabin
Optional Mexico extension £1200 all inclusive basis includes 10 dives. Based on 2 sharing a twin/double room. For further information click here Mexico Inspiration Surrey Dive Centre
Departing 4th April 2019 –  Master the Galapagos – 10 day Liveaboard -£7399 (including flights)
This is a 12 night trip, with 10 nights aboard MV Galapagos Master diving around the Galapagos Islands, some land visits and 3-4 dives per day. Price includes international and internal flights and transfers plus 2 nights accommodation in Ecuador. Galapagos 2018
Departing 9th April 2018 – Raja Ampat – 10 Day Liveaboard on Emperor Raja Laut – £4595pp-  
This is a 10 night liveaboard around the amazing area of Raja Ampat, the price includes international flights with Emirates and transfers. There is an option to go early and join us on Siladen Island in the Bunaken National Marine Park for 5 days prior to the liveaboard POA.
For more information click here Raja Ampat 2018 flyer
Departing 18th Nov 2018 – Truk Lagoon – Micronesia – 10 Day Liveaboard on Truk Master – £6029pp- 6 spaces left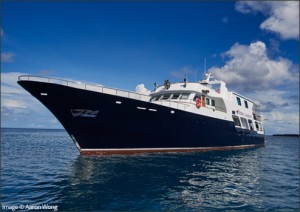 Truk Lagoon is a Wreck Divers paradise but  the Wrecks also form an amazing artificial reef. This is a 10 night Liveaboard with 2 additional nights in Guam, The price includes liveaboard,  budgetary flight pricing, accommodation in Guam. Tech and Re-breather Friendly.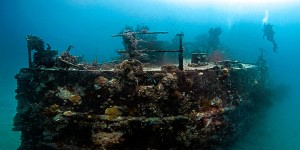 For more information click here: Truk 2018 flyer
Departing 22nd February 2019 – Philippines – 13 Day Liveaboard on Philippines Siren – South Visayas and Tubbataha £6399pp (1 cabin – 2 spaces left)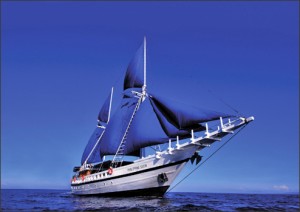 Tubbataha is a UNESCO world heritage site, only accessible by liveaboard and only open 3 months of the year, pristine reefs and some of the best diving in the Philippines, add to that South Visayas and we have an awesome 13 night liveaboard trip planned. Availability is limited and price included budgetary flight prices which are subject to change.
For more information click here: Philippines 2019 flyer