"Live the dream… Become a PADI Instructor!"
As a PADI Professional you will be one of the most sought-after dive professionals on the planet. Whether you work in a local dive centre, at a resort or on a liveaboard dive boat, the adventure of a lifetime awaits you.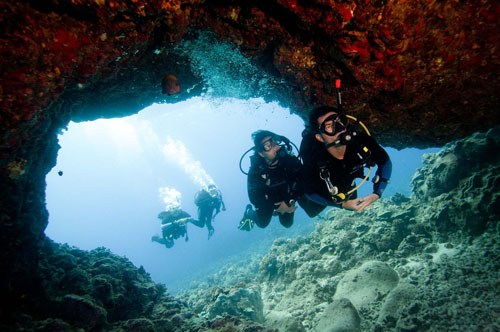 If you are at least 18 years old and have 40 logged dives, you can enrol on a  PADI Divemaster Course.
Or even more once you are a Divemaster, or equivalent,  you've been a diver for at least six months and you have 100 logged dives, you can attend a PADI Instructor Development Course!
To begin with the first step, Click here for more information on the PADI Divemaster Course Information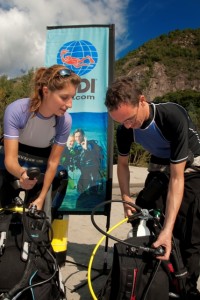 PADI Instructor Development Courses 2016
IDC Evaluation and Preparation 16/17th April
PADI Assistant Instructor 29/30th April  & 1/2nd May
PADI Open Water Scuba Instructor 13/14/15th May
7 day IDC includes the AI & OWSI Courses for only £299
At the Surrey Dive Centre, we run the PADI Instructor Development Course (IDC) in two stages; The Assistant Instructor Course (AI) and The Open Water Scuba Instructor (OWSI) course. As it may have been a while since you completed your Divemaster Course, before you start the IDC or OWSI you will need to complete the PADI Theory online PADI and the PADI IDC online (or do a Surrey Dive Centre IDC Prep Course. This enables us to ensure you are at the right level for the Instructor course. 

You are now ready to attend an Instructor Development Course. This includes your PADI Assistant Instructor and your PADI Open Water Scuba Instructor ratings. Click here for more information on the PADI IDC 2016
Further Courses:
We also offer instructor courses for all technical diving as well. Below are generic course descriptions for these course. If you are already an instructor and feel you have another qualification that would credit towards one of these instructor ratings, please contact us to discuss the possibility of a cross-over course.